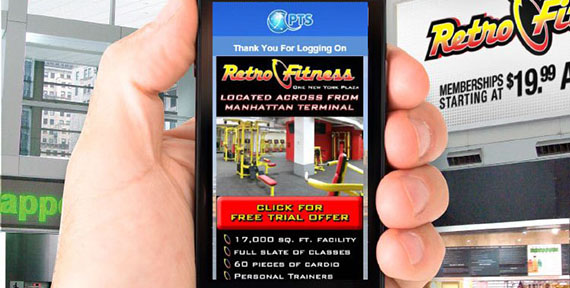 This Unique Advertising Opportunity At the Tip of Manhattan Will Surprise You
---
Teresa Rampulla
Marketing and Advertising Sales Manager at FerryAds and She Media NY
---
Every day, tens of thousands of commuters make their way from Staten Island to Manhattan, and then back again. Millions of tourists each year pass by the tip of Manhattan on their way to Wall Street, the World Financial Center or the Statue of Liberty. In 2018, the New York Wheel will open, further boosting tourism traffic between Staten Island and Manhattan. That alone makes the two ferry stations and surrounding areas a unique and desirable advertising opportunity.
The real ability to make an advertising impact, though, doesn't just come from placing display ads on billboards or other places where commuters will see them. Instead, it comes from being able to own the airwaves in this part of New York City. That's because the Whitehall ferry station in Manhattan and the St. George ferry station on Staten Island also boast powerful Wi-Fi networks that blanket the surrounding area.
Thus, anytime someone logs into the free Wi-Fi while near the station or onboard the ferry itself, there is a unique opportunity to show users a brief advertisement. Unlike other advertisements, this Wi-Fi ad shows up right on their digital device.
In the base case scenario, a commuter headed back to Staten Island after a day of working on Wall Street would arrive at Whitehall Terminal and have about 20-25 minutes before the next ferry arrives. That, of course, is the perfect time to log on to the free Wi-Fi and check emails, update Facebook, post a new photo on Instagram, or just catch up on the latest sports or financial news.
And right when the commuter is most engaged and staring directly at their screen – it's possible to insert a brief 6-second splash screen before every log-on. This Wi-Fi ad can be a still image or a video with audio. And, with every image or video, it's possible to provide a link to a website, along with a strong call to action.
This can be a very effective sales tool – especially since it is a completely exclusive advertising opportunity, something that is close to impossible to find elsewhere in New York City. In other words, your ad for a restaurant in the area would not be competing with the ad for another restaurant in the area. You would have full exclusivity within your product category. Every time someone opens up their smartphone or tablet, they would only see your advertisement.
Combining this Wi-Fi ad opportunity with other traditional advertising – wall displays and overhead zipper displays – can be an extraordinarily powerful way to target the very desirable demographic that commutes to and from Staten Island every day – not to mention all the tourists congregating in the area for the tourist hot spots, the farmer's market, the bars and the restaurants. When people look up, they will see your ad. And when they look down to their digital devices, they will see your ad.
Already, advertisers are reporting over 170,000 hits weekly to their websites, YouTube pages, videos and commercials from the Wi-Fi advertisements. This ability to own the airwaves is a direct stimulus for any business, helping to boost the amount of foot traffic that will stop in each day. It makes the perfect add-on campaign to any media buy.
As lower Manhattan and Staten Island continue to expand in terms of the number of commuters and tourism opportunities available – it's easy to see how beneficial this advertising opportunity will be to local and national businesses.